Send us your logo as an «.ai» or «.eps» file, and we will provide you with a digital print preview (Proof) for checking purposes. On the following pages you will find an overview of the different printing possibilities. We are happy to give you further advice on how to choose the most suitable printing technique for your personal USB-stick, and are looking forward to hearing from you!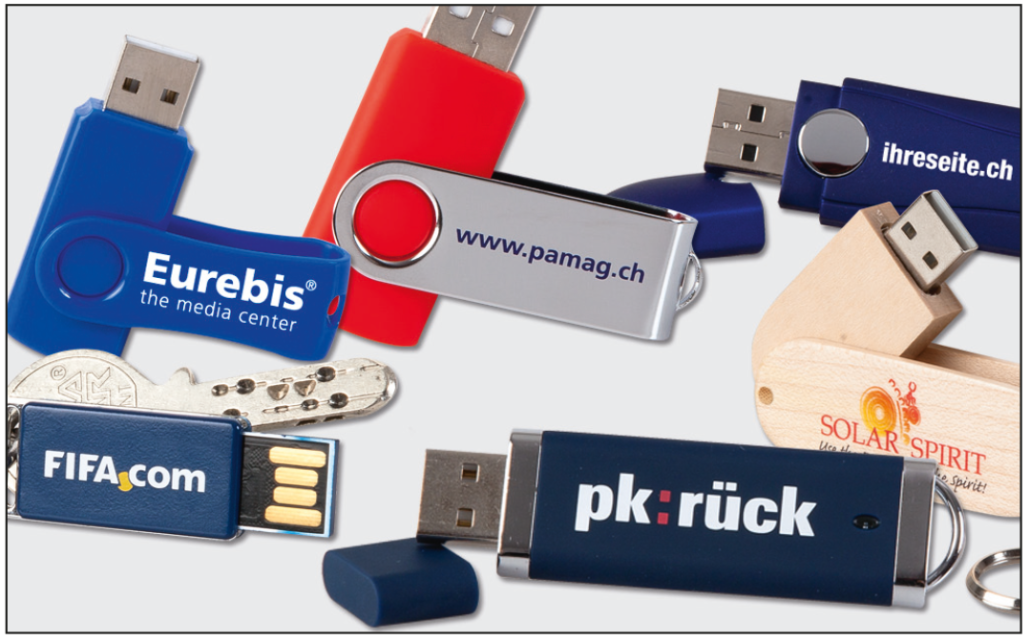 Screen Print is a printing technique, in which a stencil and a permeable sieve are used to produce a traditional and sharpedged image. When multiple colors are involved in the printing process, a new sieve is used for every color. The Screen Print technique is ideal if you need to print a multicolor Logo without any color gradient and shading.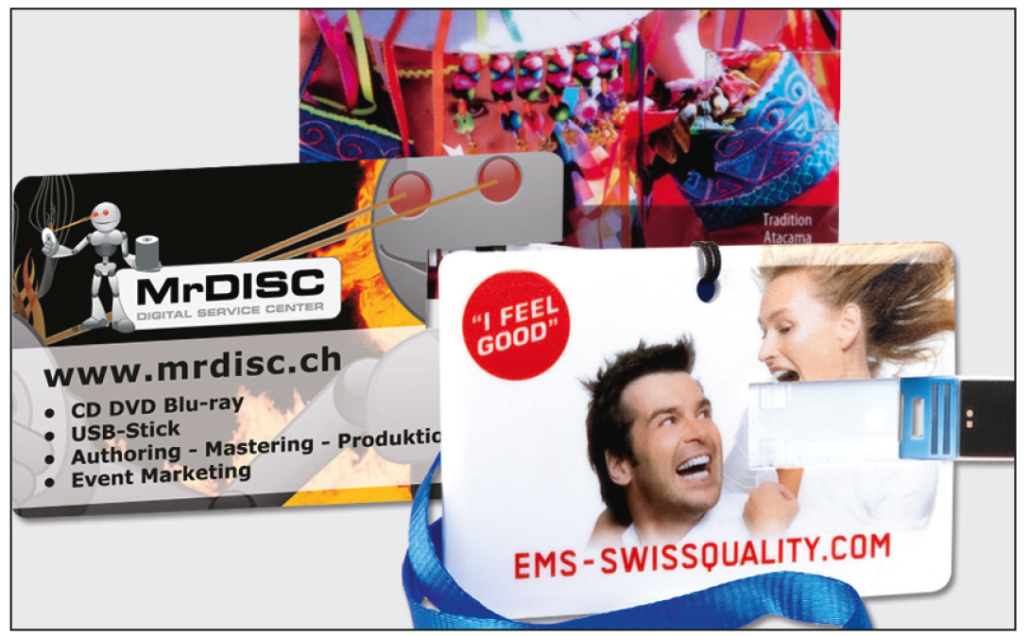 The Photo Print technique can be compared to the results obtained when using a colored printer to print an image from your PC on paper. This technique allows you to print your multi-colored Logo by combining the varying pigment content of 4 colors (also known as CMYK.) The Photo Print technique is ideal if you need to print logos with many colors, or for logos with color gradation.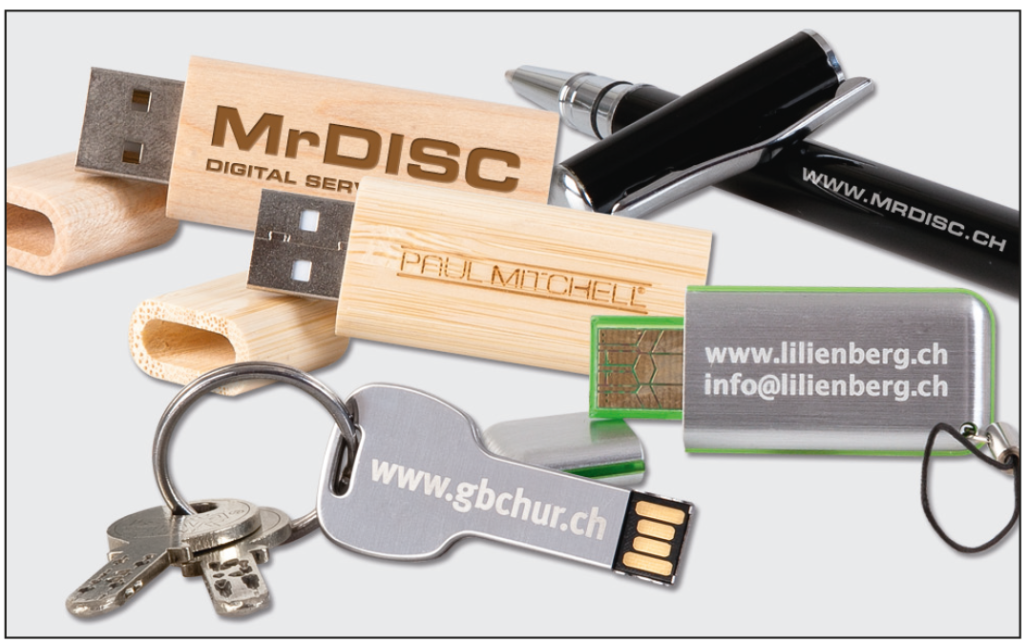 The Laser Engraving technique allows for a particularly accurate and pure print of your logo. Your logo will be etched into the respective product with a laser, whose position and movements can be accurately controlled with the use of a computer, allowing us to produce your desired end-effect. The Laser Engraving technique is ideal for logos with sharp outlines. We are looking forward to giving you more advice personally.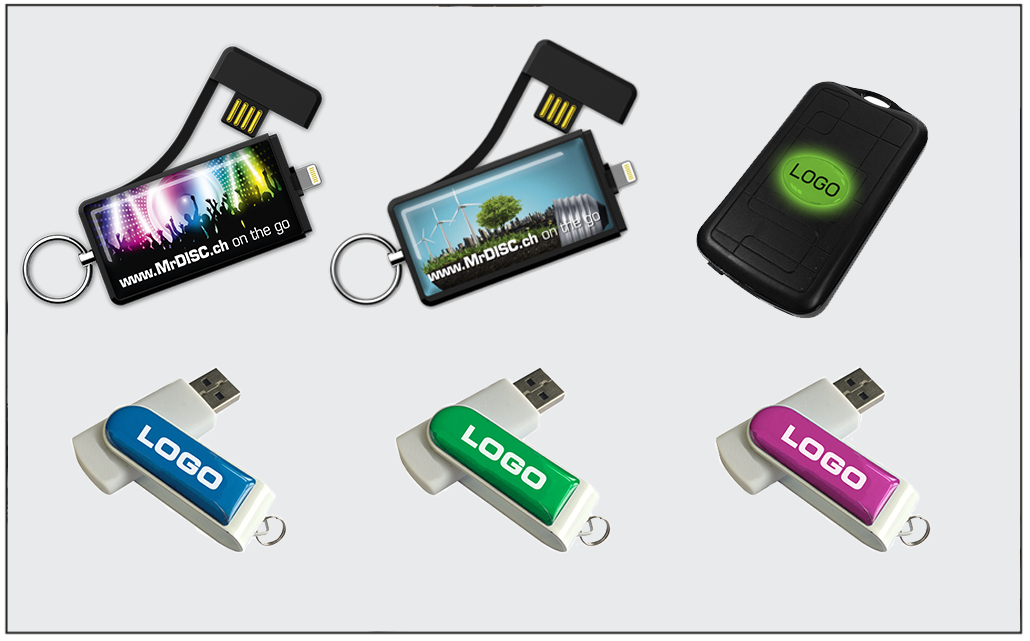 The Doming technique provides a 3D effect to a 2D surface. By applying a coating in liquid form and hardening it into a clear dome, a screen or digital print turns into a more durable and eye-catching label.
A doming is ideal if you want to ensure the durability of the screen or digitally printed logo.